AR/VR is changing the way kids learn, create and play, and Merge is leading the way. Our award-winning products help kids get ahead by making STEM learning fun and allowing them to experience the world in an entirely new way. We pre-screen all apps and experiences to ensure they're kid safe for parental piece of mind.
Play
AR/VR Gaming in the Palm of Your Hand
Build cities, solve challenges, beat the clock, and save the planet. There are dozens of mobile AR/VR games that you can experience in the palm of your hand on the Merge Cube and Merge Headset. It's gaming beyond the limits of the device screen.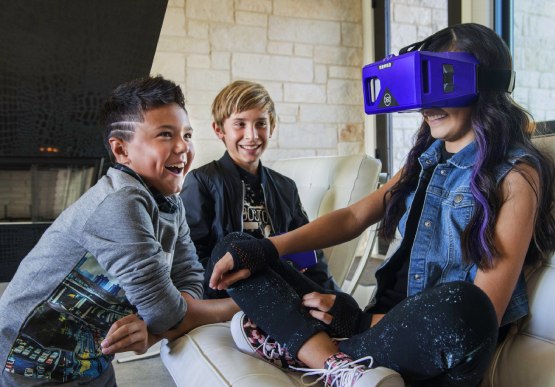 Learn
STEM Learning Made Fun
Experience science, solve problems, and explore math as you hold the solar system, human heart, dinosaur fossils and geometric shapes in the palm of your hand with Merge Cube. Experience history, science, travel and more with our soft foam AR/VR headset for on-the-go fun.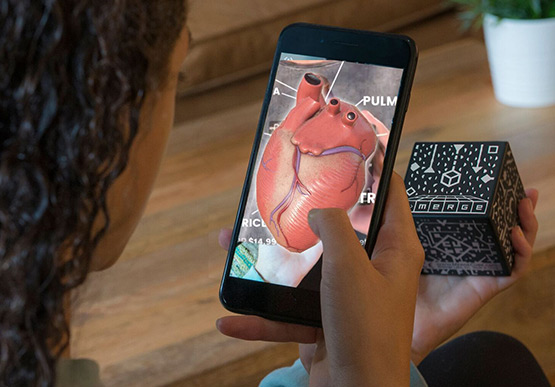 Create
Design, Code and Create Virtual Objects
Design 3D/VR models with tools such as Oculus Medium, Google Bloc, Paint 3D, Morphi, or ZBrush and convert them into virtual objects you can hold on Merge Cube. Use mobile scanning apps to scan real-world objects and convert them into virtual objects you can hold and share.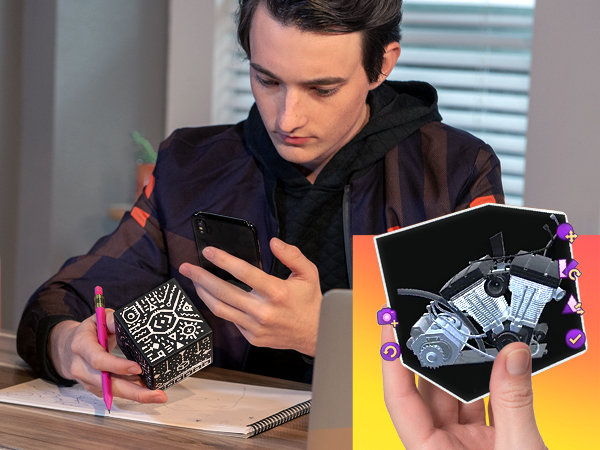 Buy Direct from Merge
Purchase Merge Products directly from us through our online store.