MERGE enables active learning by enabling students to learn and create in entirely new ways while giving teachers simple AR/VR tools that increase student engagement, intellectual curiosity and classroom achievement.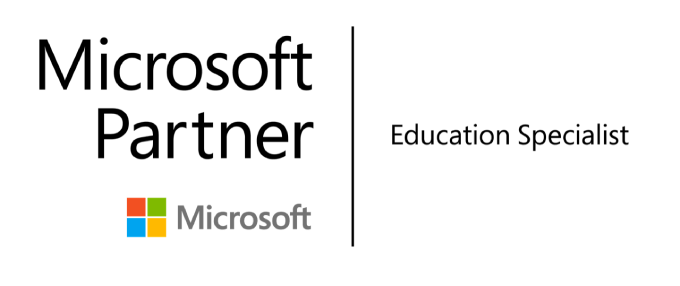 At the core is the MERGE Cube - a mixed reality school supply that extends learning beyond the limitations of device screens by giving students the ability to interact with virtual objects.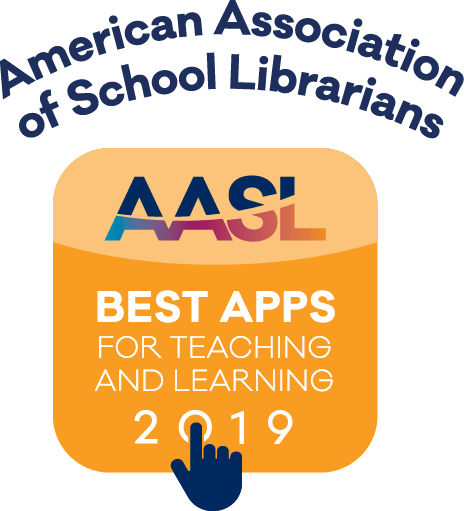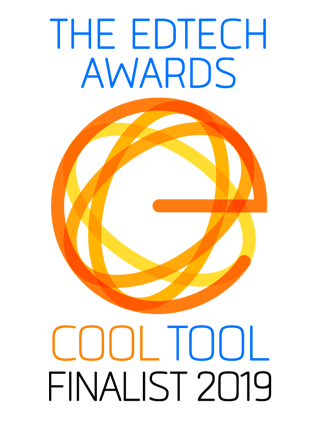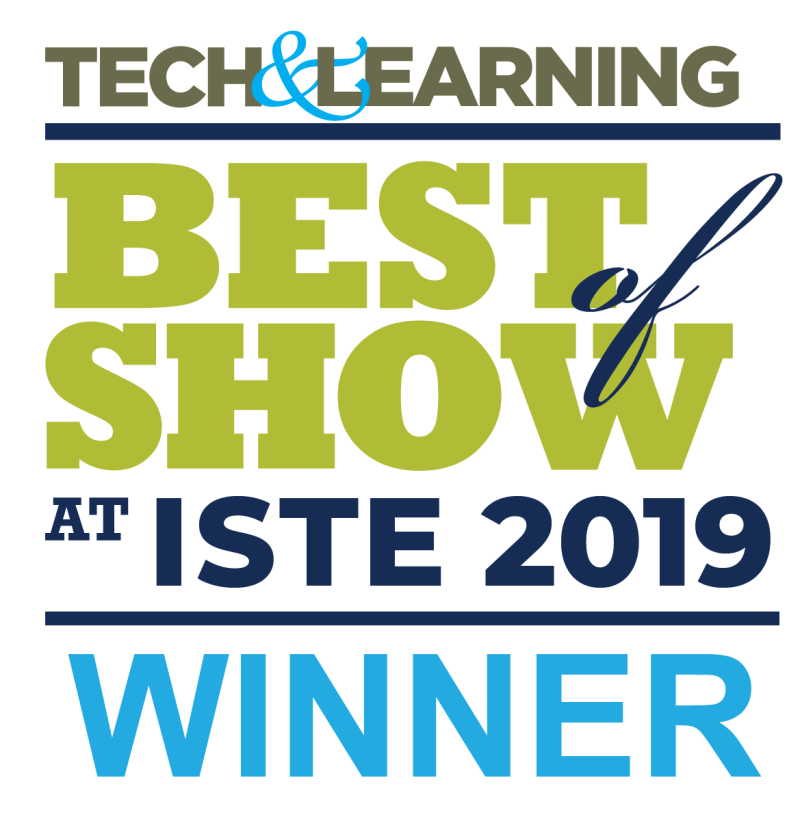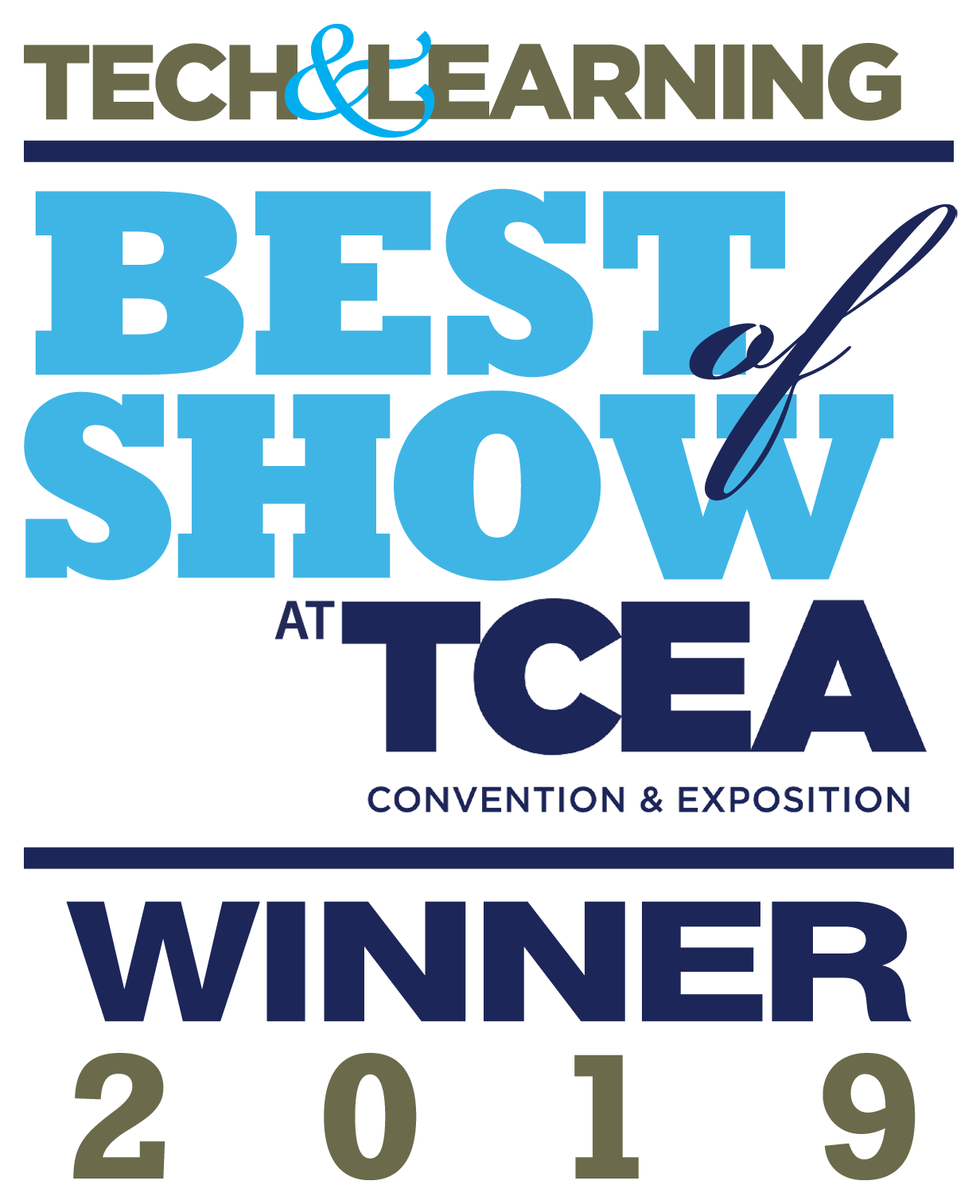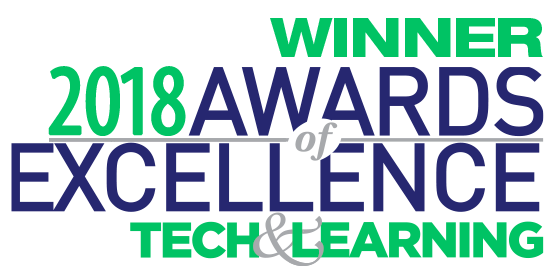 Educators Love MERGE
Multiple Ways to Transform Learning
Classroom
Bring Lesson Plans to Life
Use MERGE Cube to teach lessons or create activities
Convert 3D files to digital objects to illustrate complex concepts
Replace worn out Google Cardboard with MERGE Headsets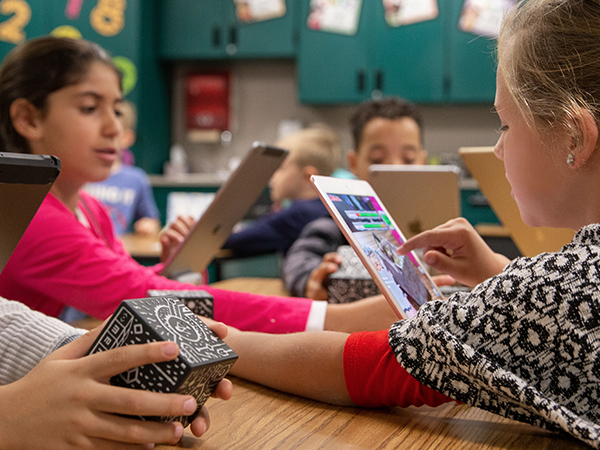 Lab
Bring Lab Experiments to Life
Use MERGE Cube to explore STEM concepts in AR
Turn 3D models into virtual objects that illustrate complex systems
MERGE allows students to "experience" history and science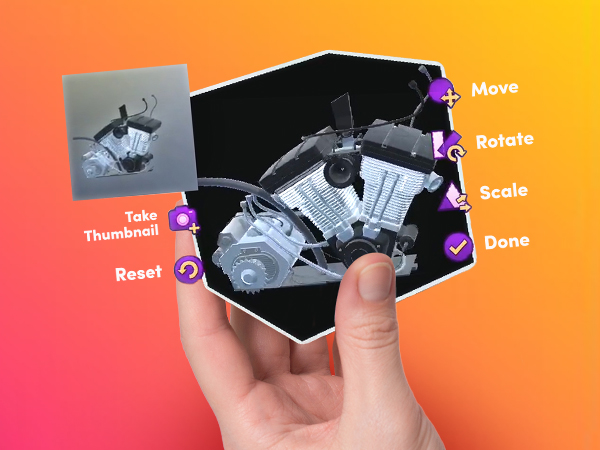 Library
Beyond Books: Immersive Discovery
MERGE Headsets for student check-out to take home
MERGE Headsets for teacher check-out for classroom learning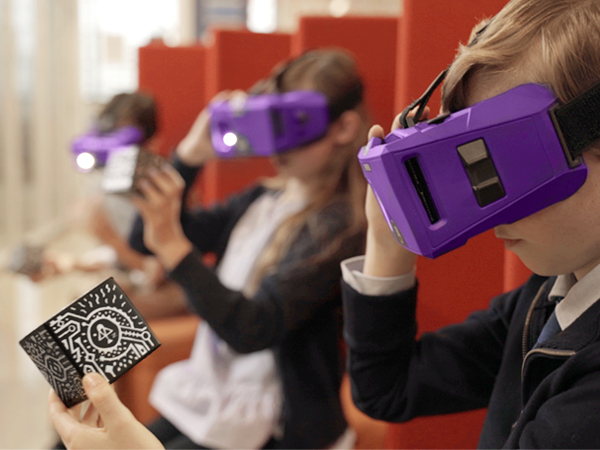 Makerspace
Bring Coding & Design to Life
Convert Paint 3D and Tinkercad designs into virtual objects
Code in CoSpaces Edu and hold creations as virtual objects
Scan real-world objects with Qlone and convert into virtual objects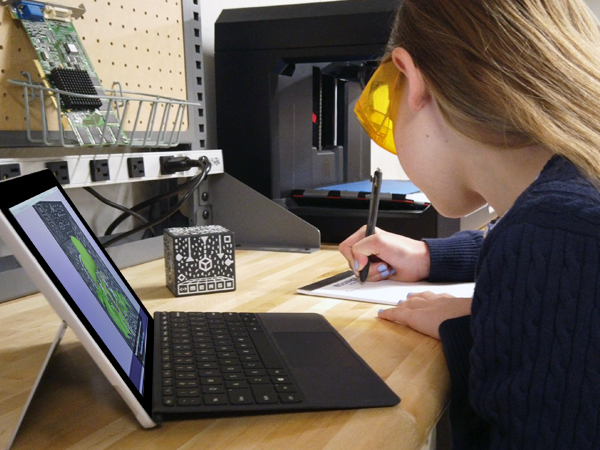 MERGE Cubes Work in Any Device Situation
Bringing Active Learning into Your School is Easy
One-to-One Devices
Got iPads or Surface devices on every desk? Awesome, now all you need is a MERGE Cube on every desk to bring learning to life. Use the MERGE EDU platform and a site or district license to transform STEM learning and discovery.
Limited Device Access
Only have a few iPads, smartphones or Surface devices in your classroom or lab? Set up learning stations with MERGE Cubes + MERGE Headsets and allow students to learn and create in small groups.
Single Device Access
Lacking device support in your classroom? No problem. You can still get started by using your own device and broadcast MERGE Cube apps onto your dry erase board or digital whiteboard. Inspire your principal to fund MERGE in your school.
Real Educator Stories
Re-imagining Learning with MERGE
01.
Math with MERGE Cube
Mr. Haydu incorporates VR and AR products into his classes to bring 2D content to life, and help students further understand content by letting them create their very own 3D models!
Gabe Haydu
Singapore American School
02.
AR Unlocks new ways to explore non-verbal communication
The world's first theme park and academy designed for special-needs individuals uses the MERGE Cube to help students identify feelings and emotions.
Morgan's Wonderland
San Antonio, Texas
03.
3D Printing with Object Viewer for MERGE Cube
Whether it's for school or for the studio, 3D printing can be a trial and error process. Watch how this teacher makes use of MERGE Object Viewer to upload, view, and share 3D objects in the classroom.
Michael Fricano
Education Innovation Lab
04.
Scanning artifacts with Qlone + MERGE Cube
MERGE Educator John M. Zingale and his students create an interactive virtual museum FVvr (Fort Vancouver Virtual Reality) By scanning artifacts with Qlone, students get to hold artifacts in the palm of their hand with MERGE Cube.
John Zingale
Fort Vancouver Virtual Reality
Ask an expert
Contact our EDU Sales Team to determine the solution you need.

Join the largest EDU Group on Facebook
Connect and share ideas with over 3,000 educators around the world. Many of your favorite educator influencers are there - including 50 of our MERGE Ambassadors.