The Basics
Using MERGE in Your School
Integrating MERGE into your Lesson Plans
Integrations
AR Creation Made Easy
Merge Cube

Support is Now Standard in CoSpaces Edu

Merge Cube and CoSpaces Edu are redefining how students create AR and VR content in the classroom. CoSpaces Edu customers can update their Basic or Professional license plans to now create AR content for the Merge Cube. If you are not a CoSpaces Edu customer, learn how your students can create AR content without any coding skills required.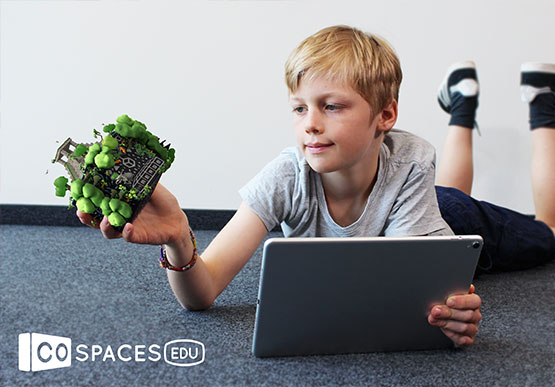 Tinkercad Integration
View and Hold Your Tinkercad Designs on
Merge Cube
Create your own 3D designs in Tinkercad and convert them into virtual objects that you can hold in the palm of your hand. Open your Tinkercad design, click "Send To", then choose "Object Viewer for Merge Cube".
Let's Connect
Have a question, or just want to reach out and say hi? Send us a note and we'll get back to you as soon as possible.